Schedule your cleaning now

&

SAVE BIG !!!​

Why should I Have My House Soft Washed?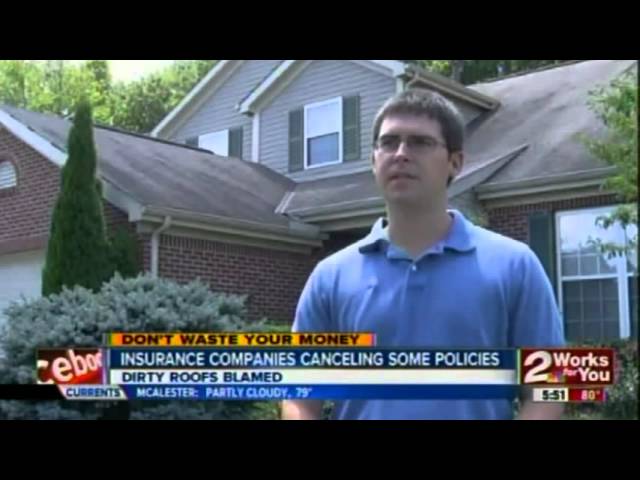 Insurance Companies Are Canceling Policies!
Your home owner's insurance policy can be canceled if your roof is covered with Mildew, Algae, Mold, Moss, or Lichen!​
The Right Equipment Does Matter!
Low pressure soft washing is the only correct way to properly clean and sanitize your roof and house siding!
Low Pressure Roof Cleaning
Day to day dirt and pollutants, are just a few of the most common reasons why roof cleaning is necessary, as well as mildew, algae, mold, moss, and lichen. Besides aesthetics, the undesirable elements will shorten the lifespan of your roof. Soft Washing is the preferred method to getting the results you are seeking, and significantly reduce the risk of damage that can occur when improperly washing a roof.

Low Pressure House Washing

Home exteriors should be washed regularly to remove the buildup of green and black mold, mildew, loose dirt, dust, spider webs, etc. Our soft washing process safely removes all of the above without the use of high water pressure that can damage the siding of your home, and is safe on all types of home exteriors including synthetic stucco, all types of siding, hardie, vinyl, brick, aluminum, cedar, etc.

Concrete Cleaning & Sealing

Pressure washing your concrete driveway, patio and sidewalks can make a major improvement to the curb appeal of your property. These surfaces can build up with mold, grime and dirt over time which leaves the concrete with an unappealing look. We also provide sealing services when requested in order to protect your newly cleaned driveway, patio and sidewalks to insure a long lasting look.

Gutter Cleaning & Brightening

When gutters fill up with leaves, sticks or other debris, they can't do their main job. Without proper water flow in your gutters and downspouts, you risk many, potentially expensive problems down the line, including: rotted gutters, soffits and fascia, insect infestation, cracked or leaking foundation, soil erosion, damaged landscaping as well as other damages if the gutters loosen from the house.

Windows are an important part of your home's overall appeal. Clean windows let natural light into each room, providing an open and airy ambiance. Extended periods of time between window cleaning leads to hard water deposits, and can cause permanent etching to windows. We recommend getting your windows cleaned at least twice a year to prevent buildup of grime and hard water deposits.
Solar panel cleaning is important, and often a surprise to many homeowners after having them installed on their home. They get dirty very quickly from rain and dust. In order to maintain maximum energy efficiency, solar panels should be cleaned every 1 to 6 months. Solar panels which are cleaned on a regular basis can provide between
10% – 66% more efficiency.

Over time the sun and other outdoor elements will wear out your deck and fence. Properly maintaining your deck and fence will help insure that it not only stays looking good, but also help it last longer. The expense of having a new deck or fence installed can be expensive. We can restore your deck and fence to a like new look for a fraction of the cost of having a new one installed.

Professionally Cleaning One Home At A Time

J&L Professional Pressure Washing Services, Inc. is Long Island's source for top quality pressure washing, and exterior property restoration services. We use only the highest quality products with modern professional equipment. We provide house washing, gutter scrubbing, roof cleaning, concrete cleaning and sealing, window washing, solar panel cleaning, deck & fence cleaning, commercial services, and more! When you are looking for an expert, qualified pressure washing company near you, call (516)221-2408 today.
/